Every year on the Sunday before St. Patrick's Day the Detroit neighborhood of Corktown celebrates with a parade and revelry in the streets. Last year when I attended I missed the parade but enjoyed the revelry and this year was the opposite. The parade started at 2pm and we just made it but had to leave early. Also this year I heard that local law enforcement was going to crack down on open containers this year... but if they were I couldn't tell... and neither could the other 1,000 people I saw with beers in their hand.
As we stood on the south side of Michigan Ave. we watched as all of our favorite downtown spots paraded floats and workers in costume by. Getting in to an establishment was out of the questions. Because of the weather every bar was packed and spilling out on to the street.
Hoots
,
Nemo's
and
Slow's BBQ
were all possible destinations but were way too crowded for our liking. Nancy Whiskey's, to the north of Corktown over I-75 was also a possibility but we didn't have time to get there.We walked up and down the parade route, met up with some friends to watch, and then decided to hit the road because of time constraints. But if you have time on this Sunday or can take Monday off I highly suggest staying downtown for the parade and aftermath.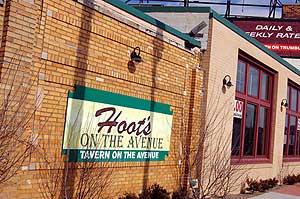 On a sad not, old Tiger Stadium, which still had a few remnants up last year, was completely gone. All that is left is a huge vacant lot and a few of the old gates lining the street.